A Jeep Club for ALL Jeepers!
We Love God. We Love Our Communities. We Love Our Jeeps!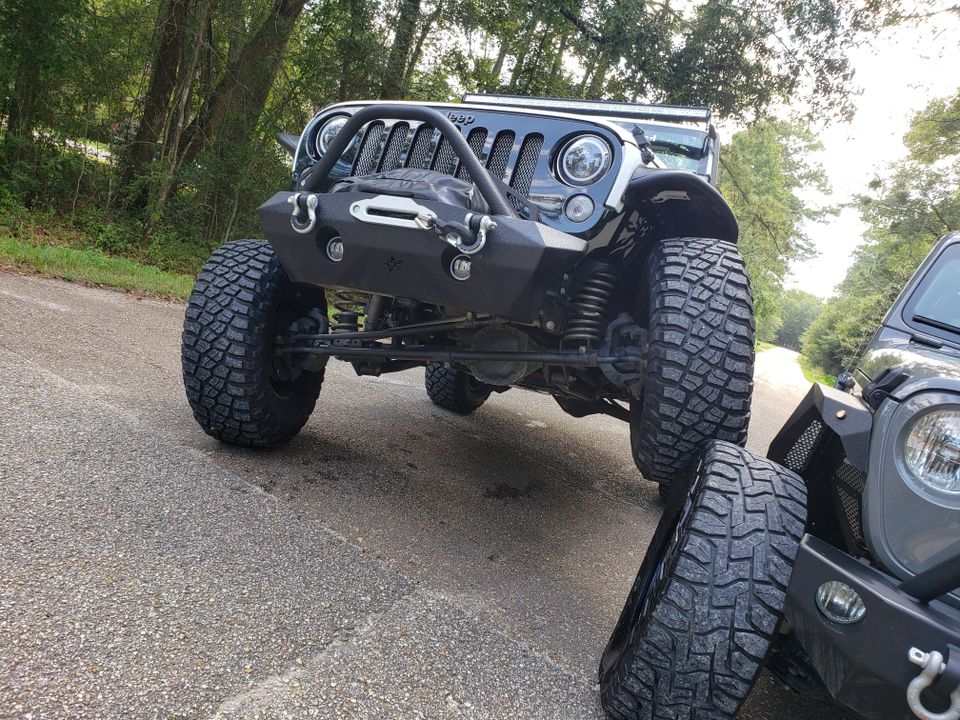 A Little About Us
Louisiana Northshore Jeep Club NWA was created as an outlet for those who love Jeeps and the community to get together over our shared passion. We love our Lord, our families, our Country and.....of course, our Jeeps. We provide ample opportunities for our members to participate in a variety of events and activities. We go off roading, do block parties, cruising, club rides, dine out and meet n greets. If it has anything to do with Jeeps we are in. Our member benefits include everything from discounts on Jeep parts from our local and national vendors to Specials at Restaurants reserved exclusively for our members. Whether you want to Rock Crawl, Mall Crawl, or just cruise around on our Facebook page All Jeeple are welcome!!
We just have a few simple rules: 
No Bashing Other Clubs




Please do no speak badly of other clubs.

Be Kind and Courteous




We're all in this together to create a welcoming environment. Let's treat everyone with respect. Healthy debates are natural, but kindness is required. If you have a private issue. private message

Drink Responsibly




Do not drink and drive.

Driver is Responsible




The inappropriate use of alcohol is prohibited during use of vehicle and responsibility lies solely on driver. Driver will be held solely responsible for any negative repercussion resulting there of.

Club Members are Responsible for Their Guest.

Firearms




Any member that possess a fire arm does so at their own risk and liability. members who choose to carry a weapon should do so safely and discreetly, and follow all local, state and federal laws.

No Trespassing




If anyone is found trespassing you will be asked to leave the club. We not want NWA members to be at odds with landowners or the law.

Leave it Better Than You Found it




Please do not leave trash. If you see any pick it up.

Safety First




Please have all required safety gear, including first aide kit, fire extinguisher, etc

Language




This is a family oriented club. Please refrain from using foul or offensive language.
Give us a call or send us a message using the form below.